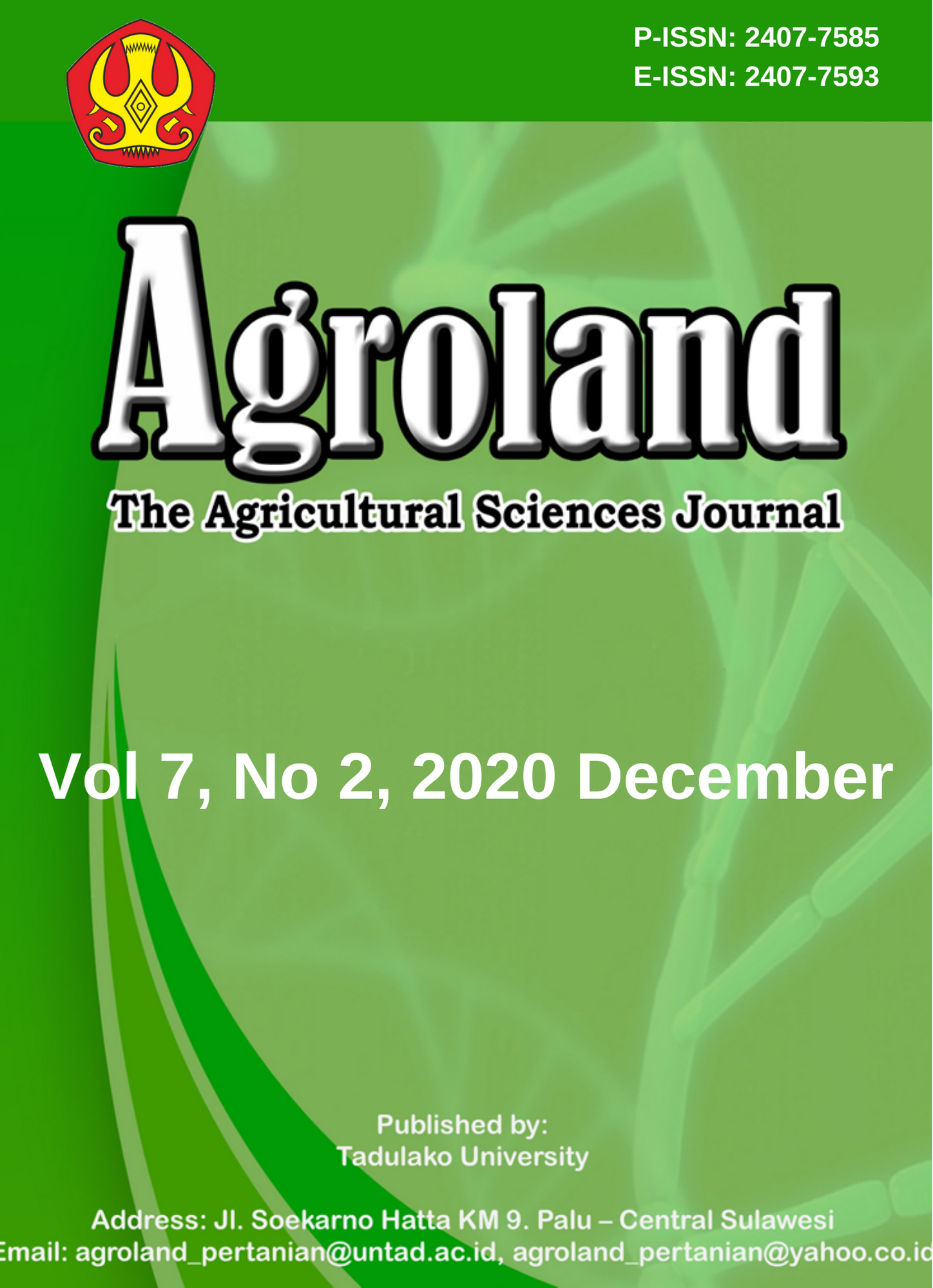 SOCIAL NETWORK ANALYSIS ON THE MARKETING ASPECT OF VEGETABLE COMMODITIES IN THE KATENZO FARMER GROUP
Article History
Submited : December 27, 2020
Published : January 15, 2021
Low of relations between farmers and the market causes the marketing of vegetable commodities to not run optimally. The relationship between various marketing agencies and farmers produces a social network. Based on this, the social network in the marketing aspect is the main capital for the development of farming. The objectives of this study were (1) to identify the characteristics of farmer members of the Katenzo Farmers Group, (2) to analyze the structure of the social network on the marketing aspects of vegetable commodities in the Katenzo Farmer Group, (3) to analyze the position of actors in social networks on the marketing aspects of vegetable commodities based on the degree of centralism. at the Katenzo Farmers Group. This study used a qualitative research design with a case study approach. Samples were taken using census techniques to all member farmers, amounting to 13 people. The analysis method used is Social Network Analysis (SNA). The results of this study indicate that all respondents are male farmers who are included in the category of young farmers who have an average high school education level and have business experience under 5 years. The network structure that is formed is a personal radius network structure (Radial Personal Network), with the central actor is the Head and Public Relations Division of the Katenzo Farmers Group.
Beierlein, et al. Principles of Agribusiness Management. Waveland Press, Inc. 2014. The United State of America.
Ellyta. Jaringan Komunikasi Petani Dalam Pemasaran Lidah Buaya Di Kalimantan Barat. ZIRAA'AH, 2017 Volume 42 Nomor 1.
Eriyanto. Analisis Jaringan Komunikasi. Jakarta: Kencana. 2014.
Granovetter, M. A Theoretical Agenda For Economic Sociology. The New Economic Sociology: Development In An Emerging Field. Diedit oleh M. Guillen R. Collins, P. England dan M. Meyer. New York: Russel Sage Foundation. 2002.
Hodgetts, D. J., & Stolte, O. M. E. Case-BasedRresearch In Community and Social Pychology: Introduction to The Special Issue. Journal of Community & Applied Social Psychology, 22, 2012, 379–389. doi: 10.1002/casp.2124.
Iriani, A. Using Social Network Analysis to Analyze Collaboration in Batik Smes. Journal of Knowledge Management, Economics and Information Technology., 2013 vol. 3, no. 6, 2–18.
Lumbantobing, Lambok. Pengaplikasian Social Network Analysis (SNA)/ Analisis Jejaring Sosial Terhadap Hubungan Pertemanan Dekat Pada Mahasiswa Ilmu Kesejahteraan Sosial Fisip USU. Skripsi, Medan: Universitas Sumatra Utara. 2016.
Mudiarta KG. Jaringan Sosial (Networks) dalam Pengembangan Sistem dan Usaha Agribisnis: Perspektif Teori dan Dinamika Kapital Sosial. Forum Penelitian Agro Ekonomi. 2009.
Rahmawati, Alfi. Analisis Jaringan Komunikasi dalam Diseminasi Informasi Produksi dan Pemasaran jeruk Pamelo. Tesis. Institus Pertanian Bogor. 2016.
Rogers, Everret M., & D. Lawrence Kincaid . Communication Networks. Toward a New Paradigm for Reseach. New York: The Free Press. 1981.
Sudiyono, Armand. Pemasaran Pertanian. Edisi 2 Cetakan Kedua. Malang: UMM Press. 2002
Sulistiawati, Asri. Djuara P., dan Eko S. Analisis Jaringan Sosial Dalam Gabungan Kelompok Tani (Gapoktan) Tani Berkah. Jurnal Sosiologi Pedesaan, 2014 Vol. 02, No. 02.
Islami, E., & Tridakusumah, A. (2021). SOCIAL NETWORK ANALYSIS ON THE MARKETING ASPECT OF VEGETABLE COMMODITIES IN THE KATENZO FARMER GROUP. AGROLAND The Agricultural Sciences Journal (e-Journal), 7(2). https://doi.org/10.22487/agroland.v7i2.618